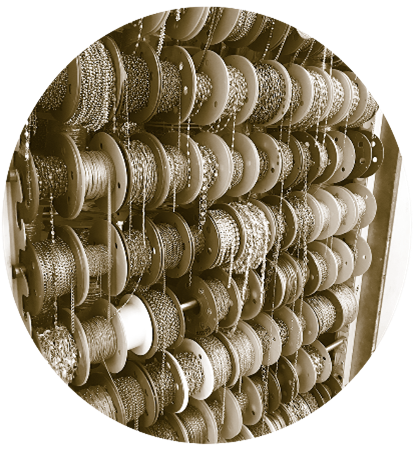 Stage #1 : choosing the raw materials
Sourcing is a crucial stage in the jewels creation process!
I carefully select all my raw materials in small parisian craft shops and spanish ones for beads.
All my supplies are exclusively made of brass, in their original material, which means they did not receive any gold treatment yet.
I choose loose chains, claps and all kind of supplies that I can imagine being part of my creations and final jewels. This choice of raw mat is one of my first inspirations for my future creations.
Stage #2 : the creation
I put together all those suuplies and accessories (chains, charms, clasps, rings...) and assemble them in order to develop creations and my collections according to my desire and the finish I have in mind.
Easy to say, but more complex to make ;)
Do and undo are the key actions of this creation process.
That's a fascinating stage, although it can a long journey to come up with THE finished creation!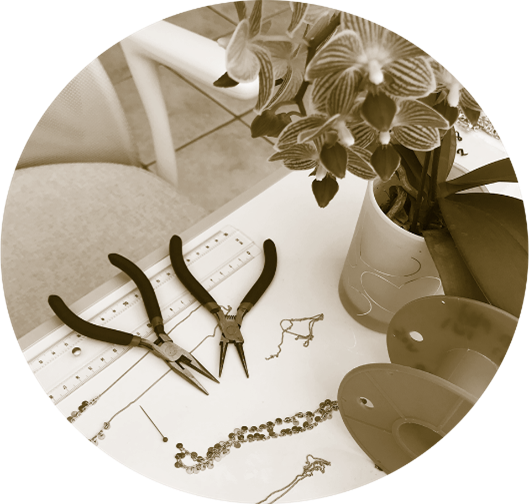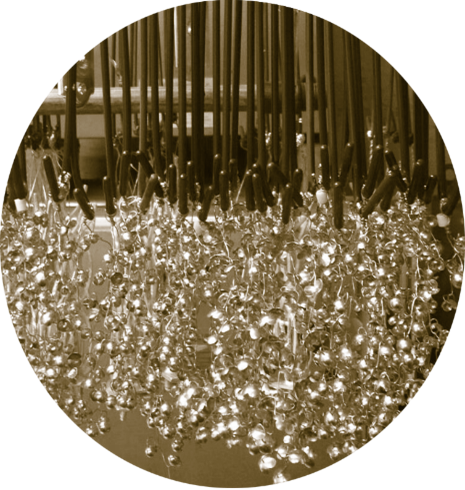 Stage #3: the Gilding

The quality of my jewels : my priority !
Once I'm done with my creations and finally came up with a collection, I send them to my gilder partner, in Paris. I meticulously selected this partner in regads to its professionalism, its work quality and certifications.
There, the gilder cleans my little Sòj pieces by ultrason. Once they are fully cleaned, the pieces receive their gold treatment : Gold Plated qualiy. To do so, they are soaked in a gold bath by an electroplating process. A 3-micron layer of gold is applied on all our jewels to cover the brass initial metal. Depending on the surface to be glided and the Gold plated thickness required, they stay longer in the gold bath.

This 3-micron layer of gold enables a high quality gilding and resistant over time! The 18 carat gold is the one I picked up for my jewels for a better resistance and brilliance (Here are more details)
In France, the Gold Plated quality requires a squared certification to be stamped on the jewels. A quality certification for the final consumer!
All our jewels receive their gold plated treatment and certification stamp in this gilding place in Paris. They finally come back at our workshop shining and ready to be kindly packed to find a safe wrist or neck to settle :)