Pourquoi le Plaqué Or

?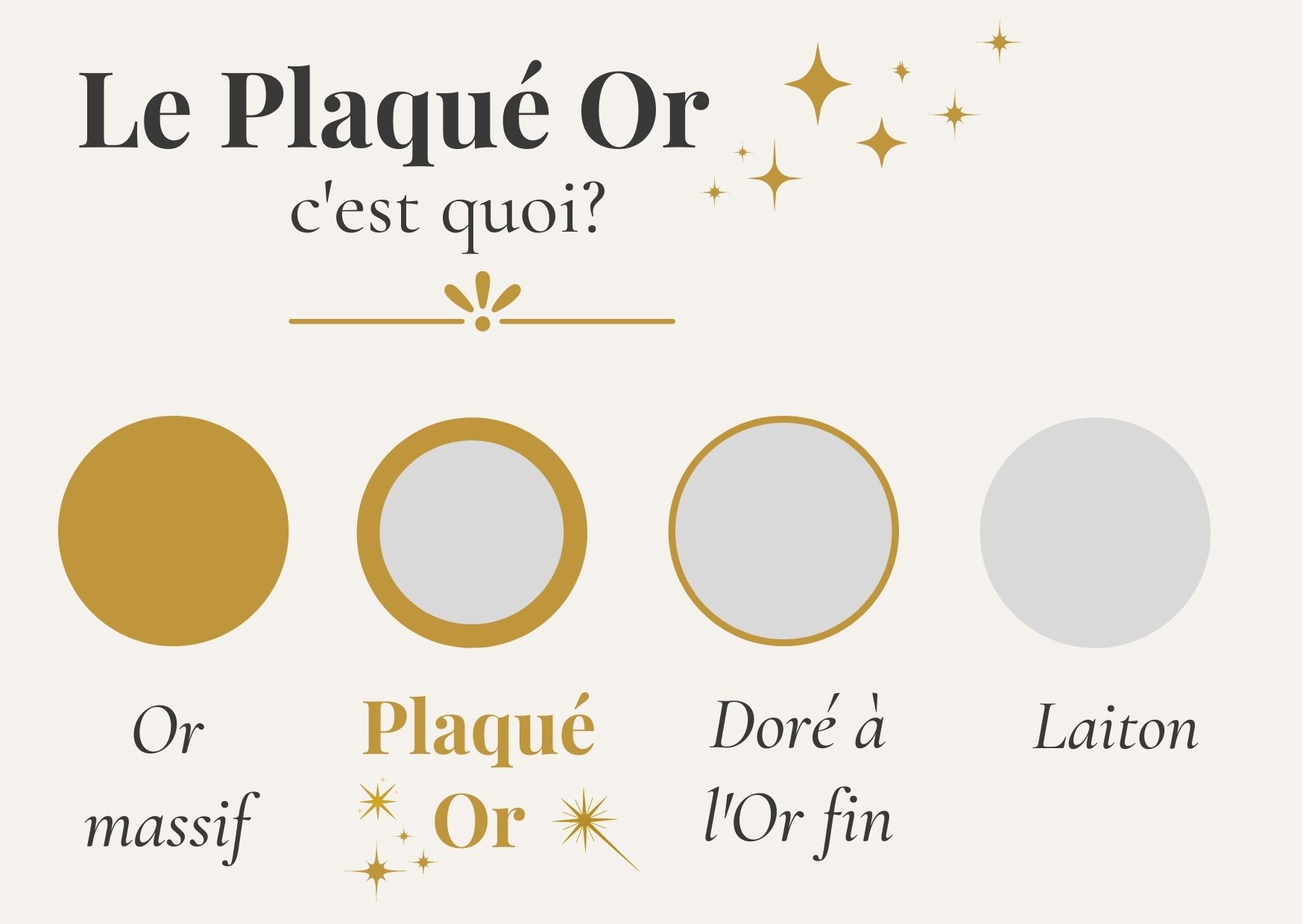 The "Gold Plated" designation can be claimed for all jewel cover with a minimum 3-micron layer of gold (1 micron = 1 thousandth of a millimeter). Therefore, not everyone can claim it!
A squared stamp has to be stamped (depending on the surface available in the jewel) in order to certify the quality and authenticity of it!
This layer of gold is applied on the jewels thanks to a electroplating process : it covers the brass initial raw metal of jewels. The thicker the layer of gold is, the stronger the jewel will be, no matter the number of gold carat chosen.
Therefore, better to choose a 3-micron 18k gold plated jewel than a 1-micron 24k golden one.
Why did I chose 18k gold quality ?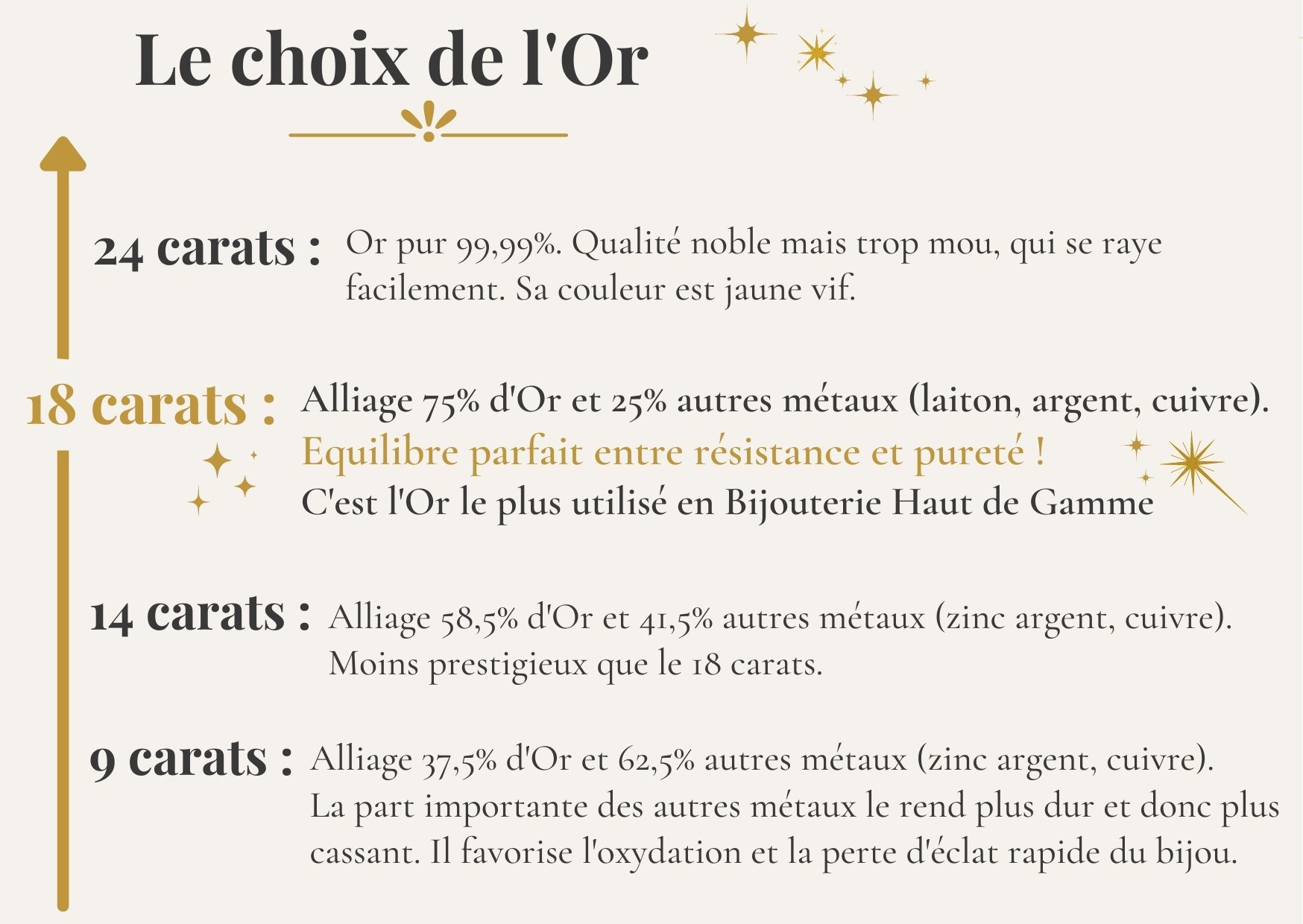 The colour of gold is mainl linked to its purity: the purest it is, the more yellow it is.
that's the reason why I chose the quality of a 18k gold, a perfect mix match of resistance and brillance.